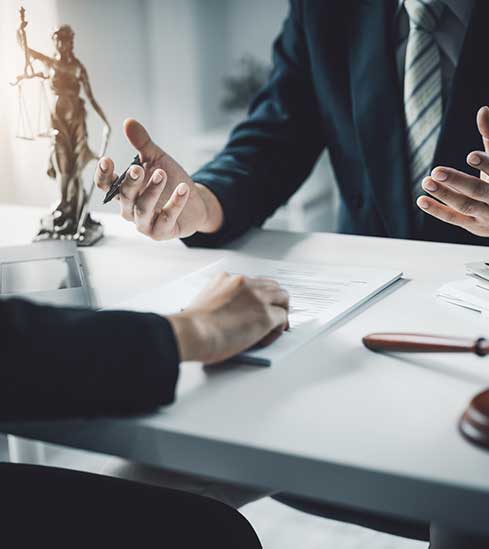 Who We Are
Not Just Cases, We Defend Futures: Jason W. Johnson, Attorney at Law
If you're facing legal challenges in Springfield, Missouri, you need a dedicated and experienced Criminal Defense Lawyer on your side. Look no further than Jason W. Johnson, Attorney at Law, where we specialize in providing top-notch legal representation whenever you need a criminal defense lawyer.
About Our Legal Services
With a strong track record of success, Jason W. Johnson is a seasoned attorney who has been serving the Springfield community for over a decade. His commitment to his clients and deep knowledge of criminal law make him the go-to choice for those seeking expert legal counsel.
Our Practice Areas
Criminal Defense
Facing criminal charges can be daunting, but with our seasoned criminal defense lawyer team by your side, you can rest assured that your rights and future are in capable hands. We are committed to providing strong legal representation, meticulously examining the details of your case, and crafting a strategic defense tailored to your unique situation.
Our experience in handling a wide range of criminal matters, from DUI to drug offenses and beyond, ensures that you receive the best possible advocacy in the courtroom. Don't let a criminal charge define your future; contact us today, and let us fight for your rights and freedom.
Family Law
Navigating the complexities of family law can be emotionally challenging, but our compassionate and skilled family law attorney teams are here to guide you through every step of the process. Whether you're facing divorce, child custody disputes, or issues related to spousal support, we understand the importance of finding solutions that prioritize your family's well-being.
Our dedicated team is committed to offering personalized legal strategies that align with your unique circumstances and goals, making the transition as smooth as possible. Contact us today, and let us help you find the legal resolutions that will protect your family's future.
Let's Navigate Your Legal Matters Together. Call Us for Support
Don't wait to secure the legal help you need. Contact Jason W. Johnson, Attorney at Law, and let us be your advocate in the courtroom.
Phone: (417) 862-1741
Address: 901 E. Saint Louis St. Ste. 1600, Springfield, MO 65806, US
Need a family or criminal defense lawyer? Reach out today for a consultation and take the first step toward securing your future.