What We Offer
Jason W. Johnson, Your Best Best for Felony and Misdemeanor Defense
Facing felony or misdemeanor charges can be an overwhelming and life-altering experience. At Jason W. Johnson, Attorney at Law, we specialize in providing expert legal representation to individuals in Springfield, Missouri, who are confronting these serious legal challenges.
Experienced Felony and Misdemeanor Defense
With years of experience in criminal defense, Jason W. Johnson has a deep understanding of Missouri's legal system and a proven track record of success in handling both felony and misdemeanor cases. He knows the stakes are high when it comes to criminal charges, and he is committed to protecting your rights and fighting for the best possible outcome.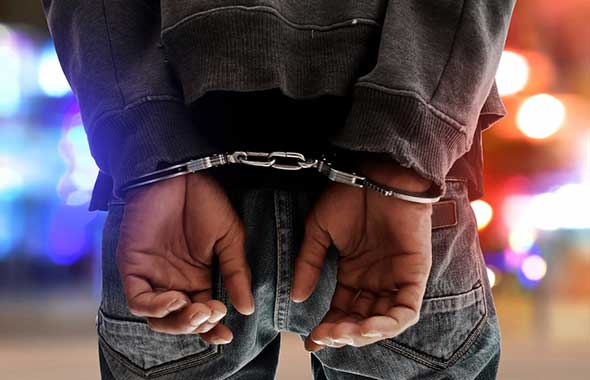 Felony Defense
Felony charges are the most severe criminal offenses and can result in lengthy prison sentences and lifelong consequences. Our dedicated legal team is well-equipped to handle a wide range of felony cases, including but not limited to drug offenses, assault, burglary, and more. We meticulously analyze the evidence, challenge the prosecution's case, and work tirelessly to build a robust defense strategy.
Misdemeanor Defense
Misdemeanor charges, while less severe than felonies, can still significantly impact your life. Whether you're facing charges related to DUI, shoplifting, or other misdemeanor offenses, Jason W. Johnson is committed to providing you with skilled legal representation. He understands the importance of minimizing the consequences of these charges and works diligently to secure the best possible outcome.
Explore Your Legal Options for Felonies and Misdemeanors – Contact Us for a Consultation
If you or a loved one is facing felony charges or needs misdemeanor defense, don't navigate the legal process alone. Contact Jason W. Johnson, Attorney at Law, today for a consultation.
Phone: (417) 862-1741
Address: 901 E. Saint Louis St. Ste. 1600, Springfield, MO 65806, US
Your future is our priority, and we're here to fight for your rights. Let us provide you with the expert legal defense you need to address felony or misdemeanor charges effectively and work toward a brighter future.