What We Offer
We Protect Minors and Adults with Exceptional Guardianship Services
Guardianship attorney services are vital in ensuring the well-being and protection of minors and incapacitated adults. At Jason W. Johnson, Attorney at Law, we specialize in providing expert legal assistance in matters related to Minor and Adult Guardianships in Springfield, Missouri.
We Are the Experienced and Trusted Guardianship Attorney in MO
With a deep understanding of Missouri's guardianship laws, Jason W. Johnson has the experience and expertise needed to guide you through the complexities of guardianship proceedings. Whether you seek guardianship over a minor or an adult, we are here to provide the legal support and guidance necessary to navigate this important process.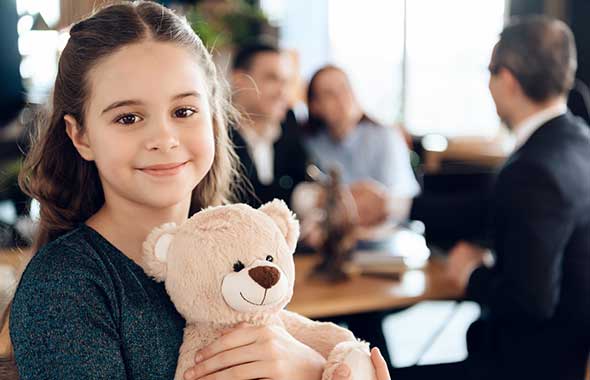 Our Approach to Guardianships Is What Set Us Apart
We understand that guardianships are sensitive and often emotionally charged matters. Our approach is characterized by empathy, compassion, and a commitment to protecting the rights and well-being of those involved. We work closely with our clients to assess their unique circumstances and determine the most appropriate course of action.
We Can Work with All Types of Guardianships
Minor Guardianships
In cases where a child's parents are unable to care for them or make decisions on their behalf, a minor guardianship may be necessary. We help individuals establish legal guardianship over minors, ensuring the child's safety and welfare.
Adult Guardianships
For adults who are unable to make decisions due to incapacity or disability, adult guardianships are crucial. We assist clients in establishing legal authority to make decisions regarding incapacitated adults' well-being, healthcare, and financial matters.
Legal Guardianship Expertise at Your Fingertips. Reach Out Now
If you are considering pursuing a minor or adult guardianship or need assistance with an existing guardianship attorney service matter, Jason W. Johnson, Attorney at Law, is here to help.
Phone: (417) 862-1741
Address: 901 E. Saint Louis St. Ste. 1600, Springfield, MO 65806, US
Your commitment to the well-being and protection of your loved ones is of utmost importance, and we are dedicated to providing you with the legal representation and support necessary to achieve your guardianship goals. Contact us today for a consultation, and let us assist you in navigating the guardianship process with expertise and care.