What We Offer
Our Committed Attorney Profile as a Criminal Defense Lawyer
As a dedicated felony defense attorney based in Springfield, Missouri, Jason W. Johnson brings a wealth of experience and unwavering commitment to his clients' legal needs. With a track record of successfully representing individuals facing a wide range of criminal charges, he is the attorney you can trust to protect your rights and interests.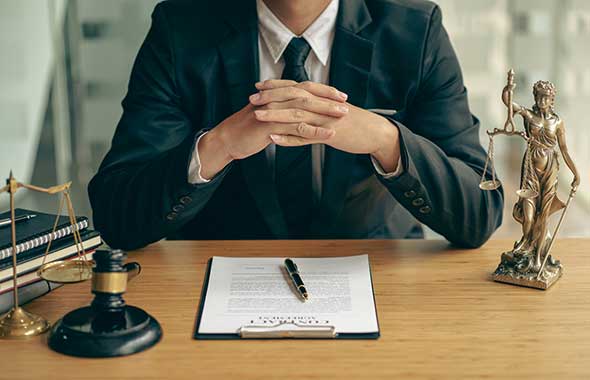 About Us and Our Professional Journey
Jason W. Johnson is more than just a lawyer; he is your advocate in the criminal justice system. With over a decade of practice, he has earned a reputation for his tenacity, legal acumen, and dedication to achieving the best possible outcomes for his clients. Jason understands that every case is unique and requires a personalized approach.
We Provide Expertise in Criminal Defense
With a primary focus on criminal defense, Jason has honed his skills in defending clients against charges such as DUI, drug offenses, assault, and more. His in-depth knowledge of criminal law and extensive courtroom experience enable him to navigate the legal complexities while vigorously representing his clients.
We Have Client-Centered Representation
What sets Jason W. Johnson apart is his unwavering commitment to his client's well-being. He takes the time to listen to their concerns, answer their questions, and provide clear guidance throughout the legal process. As a top-notch felony defense attorney, he believes in empowering clients with knowledge and ensuring they are well-informed and confident in their legal decisions.
Seeking Legal Guidance? Connect with Us Today
If you are facing criminal charges and need a dedicated and experienced advocate on your side, Jason W. Johnson is here to help. Contact him today to schedule a consultation and take the first step towards protecting your rights and securing your future.
Phone: (417) 862-1741
Address: 901 E. Saint Louis St. Ste. 1600, Springfield, MO 65806, US
When you choose Jason W. Johnson, you are choosing a seasoned felony defense attorney who will tirelessly fight for your rights and provide the legal representation you deserve. Reach out today and let Jason be your trusted legal ally.