What We Offer
Family-First: Jason W. Johnson, Attorney at Paternity and Child Custody Law
Establishing paternity and determining child custody are crucial legal matters that significantly impact both parents and children. At Jason W. Johnson, Attorney at Law, we specialize in providing expert legal guidance in Paternity and Child Custody representation matters in Springfield, Missouri.
Experienced Paternity and Child Custody Attorney
With a wealth of experience in family law, Jason W. Johnson is well-equipped to assist you in navigating the complexities of paternity and child custody cases. We understand that these matters can be emotionally charged and challenging, and we are committed to helping you reach a resolution that serves the best interests of both you and your child.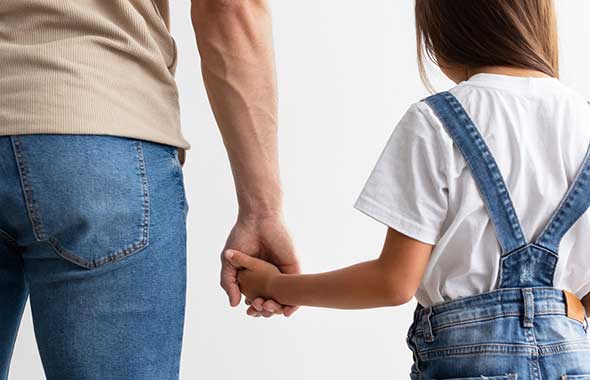 Our Approach to Paternity and Child Custody
Our approach to paternity and child custody cases is characterized by empathy, thoroughness, and a focus on achieving fair and equitable outcomes. We work closely with our clients to understand their unique circumstances, provide sound legal advice, and advocate for their rights throughout the legal process.
Paternity Matters
Establishing Paternity
We assist clients in legally establishing paternity, ensuring that children have the legal recognition of their biological father. This is crucial in granting fathers the rights and responsibilities they deserve.
Child Custody Representation Matters
Custody Arrangements
In child custody cases, we prioritize the best interests of the child. We help parents establish custody arrangements that consider the child's well-being and strive for agreements that foster a stable and nurturing environment.
Modification of Custody Orders
If changes in circumstances warrant modifications to existing custody orders, we guide clients through the legal process to ensure that custody arrangements remain in line with current circumstances.
Your Legal Ally in Custody Guidance Awaits. Contact Us Today
If you are facing paternity or child custody representation issues or need assistance with modifying existing custody orders, Jason W. Johnson, Attorney at Law, is here to help.
Phone: (417) 862-1741
Address: 901 E. Saint Louis St. Ste. 1600, Springfield, MO 65806, US
Your child's well-being and your rights as a parent are our top priorities. Contact us today for a consultation, and let us provide you with the legal representation and support you need to navigate paternity and child custody matters effectively and with care.