What We Offer
The Family Law Representation That You and Your Loved Ones Need
Navigating family law matters can be emotionally challenging, but with the expert guidance of Jason W. Johnson, Attorney at Law, you can face these issues with confidence. Based in Springfield, Missouri, we specialize in providing compassionate and strategic family law attorney representation to individuals and families in need.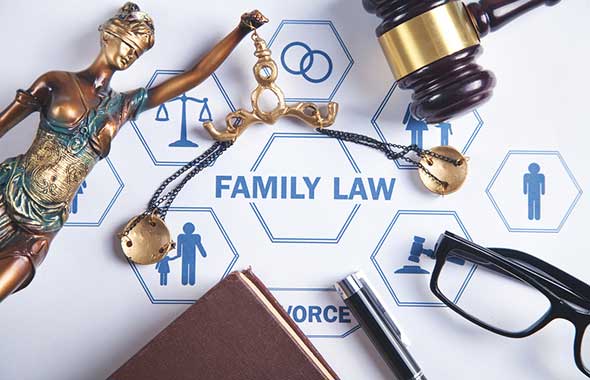 Your Trusted Family Law Advocate
At Jason W. Johnson, we understand the sensitive nature of family-related legal challenges. Whether you're going through a divorce, dealing with child custody disputes, seeking spousal support, or addressing any other family law attorney related matter, we are dedicated to providing you with the support and legal expertise you require.
Our Family Law Services
Divorce
Our experienced legal team assists clients in navigating the complexities of divorce proceedings. We understand that divorce can be a highly challenging and emotional time in one's life. Therefore, our commitment is to provide you with the support and expertise necessary to successfully guide you through this process.
Child Custody and Support
Child custody and support matters can be emotionally charged. At Jason W. Johnson, Attorney at Law, we understand the profound impact these issues can have on both you and your children. We are committed to guiding you through these complex legal processes with empathy and expertise. Our priority is to help you make the best decisions for your children's well-being.
Spousal Support
In cases involving spousal support, we provide guidance and advocacy to achieve fair and equitable outcomes, taking into account each client's unique circumstances. We understand that no two cases are alike, and our approach is tailored to your specific situation.
Empower Your Legal Case with Our Expertise
When it comes to family law attorney services, trust Jason W. Johnson, Attorney at Law, to provide you with the legal representation and support you need.
Phone: (417) 862-1741
Address: 901 E. Saint Louis St. Ste. 1600, Springfield, MO 65806, US